Shoulder to Shoulder brigades are vital to our history and our future. More than thirty years ago, in 1990, a small group of Cincinnati physicians traveled to remote Honduras to provide medical care to a region that lacked access to even the most basic care. Although our health efforts have grown into a much more comprehensive and government-funded health system, visiting brigades continue to provide huge value to the organization and the communities we serve by supplementing and enhancing the restricted services the government mandates we provide.
Shoulder to Shoulder boasts 30+ years of service in Honduras, has established clinics in rural areas, and a flawless safety record. We currently partner with the following groups and institutions to offer service trips:
Brown University - Wingate School of Pharmacy - University of North Carolina - Mountain Area Health Education Center - Ohio State University - Universidad Nacional Autónomo del Honduras - Maine-Dartmouth Family Medicine Residency - Virginia Commonwealth University and Fairfax Family Practice Center.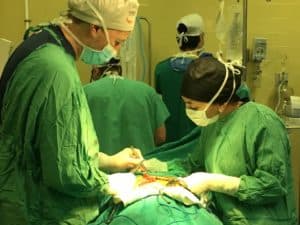 Add your group to this growing list of top Universities! We tailor each brigade to the skills of its members and the needs of the communities. Brigades range in size from 10 to 35, and generally stay between one and two weeks. We welcome brigades in many areas including: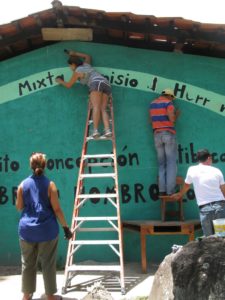 Health (primary care, dentistry, pharmacy, and specialty health services)

Health education (sexual and reproductive health, infectious disease prevention, prenatal care, etc.)

Professional development and training for our staff

Social Work and Social Service

Construction and maintenance projects

Teaching English
Shoulder to Shoulder can offer your group an economical, unique, service and learning opportunity in Honduras. Your participants will have the opportunity to change the lives of many Hondurans and simultaneously experience enriching hands-on international practice.
If you have any questions or ideas you are also welcome to contact Laura Manship (laura@shouldertoshoulder.org).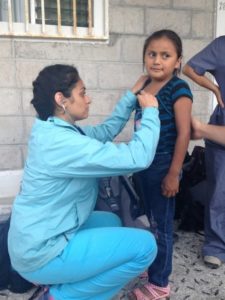 To preview how exciting and rewarding a brigade experience can be, please take a moment and review the video link of a brigade to the right.