Proper health and education are key factors in the development of children and their ability to advance in society. In rural Honduras, six out of ten children never have the opportunity to learn past the sixth grade. Why? In a country where over 25% of the population is unemployed (the actual number is much higher in rural areas), transportation, books, basic supplies, and required uniforms are very difficult for parents to afford.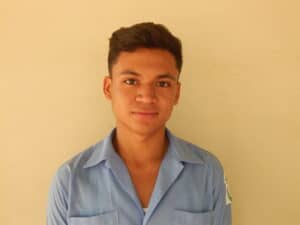 For many children who do attend secondary school (grades seven through nine), these barriers are difficult to overcome.  As a result, many of simply can't afford to continue, leaving them with little chance of advancement beyond low-paying manual jobs.
Shoulder to Shoulder is working to break the multi-generational cycle of poverty by contributing to the education of hundreds of Honduran children. For more than a decade, we have successfully administered a scholarship program for the neediest children in one of the most remote areas of Honduras – children who are both motivated and committed to continuing their education.
The program is based on need and merit, so most children stay in the program through graduation from high school.  Principals, counselors, and teachers from each community carefully select each recipient.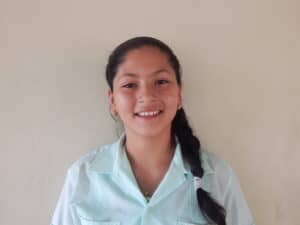 Continuing scholarships are contingent on the students' academic performance. Sponsored students meet with our local education coordinator throughout the year and participate in a peer support group. They receive academic guidance and opportunities outside the classroom, such as tutoring, motivational speakers, learning effective studying techniques, and attending self-esteem workshops.
Over the past 10 years, generosity from our sponsors in the United States has kept more than 1,600 students in school beyond 6th grade!
Scholarship Program Long Term Impact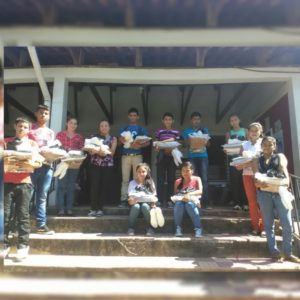 Number of Students in the Program
2010
2011
2012
2013
2014
2015
2016
2027
2018
2019
2020
2021
Total
167
130
155
143
100
106
131
135
141
138
138
125
1,609
Shoulder to Shoulder has been working in the same region of Honduras for 30 years, which is in contrast to so many organizations that come and go.   This region has been changed in a positive way thanks to dedication and hard work of so many American volunteers partnering with locals to improve the lives of the people in Intibucá, the region where we serve.
Scholarship Program
How You Can Help
Help change a child's life today. Together we can make a difference.
This program would not be possible without your generous support. For $25 a month, or $300 annually, your donation provides a child with an entire years' worth of education, including books, supplies, transportation, uniforms, housing, and after-school support.  Annual gifts of less than $300 are combined to provide as many full scholarships as possible.
Our overhead expenses are extremely minimal – your dollars will go directly to support these students.
Every year of education provides students the opportunity to learn and develop skills, giving them a better chance to advance in society. 
 Thanks for your support!