In 2012, Shoulder to Shoulder with the Good Shepherd Catholic Community of Cincinnati, Ohio broke ground on a private, primary bilingual school. Moving towards sustainability in 2014, we became the FIRST PUBLIC Bilingual School, Escuela Bilingüe Lenca Fronteriza, operated by the Secretary of Education. Together with educators and parents we work to provide a quality education to our students regardless of their economic background.
Until just a few years back, Honduras did not enforce requiring children to continue school beyond the sixth grade. In rural Intibucá, over 60% of children leave school before reaching the seventh grade in order to support financially struggling families.
Still, the quality of education at the primary level lacks many basic resources from the government like textbooks, chairs, teachers and school lunches. Many times the cost for these are passed on to parents and teachers and children from poor families struggle to succeed even if they are fortunate enough to attend school.
We also saw job scarcity in our region and we wanted to provide students with competitive skills for a globally changing world. Learning English, one of the top spoken business languages, would launch our students for a world of professional opportunities. Seeking to close these two gaps, our bilingual school was born.
The Good Shepherd Bilingual School prepares children for successful careers and provides hope for the transformation of a culture of poverty. Families with scarce financial resources are eligible to receive a scholarship for their child to cover educational expenses and received a free, bilingual education. That is why we are always seeking the help of financial sponsors to continue our commitment to the children and families of our school.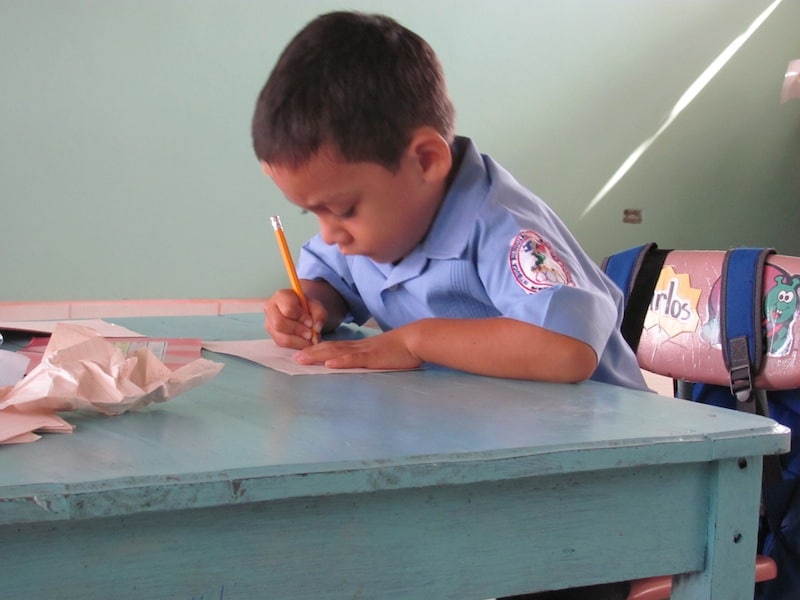 Education, quality education, is essential to developing and maintaining empowered, confident, healthy, successful communities.
Seeking to provide innovative education, our Bilingual School was inspiration for the emergence of a greater education mission. In 2016 our education mission, CREE, was created and our Bilingual School became and has continued to serve as a pilot for projects implemented all across other schools in the region.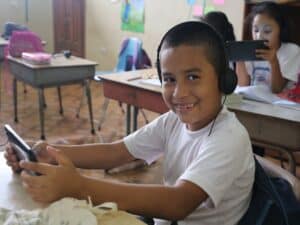 TECHNOLOGY- Each of our classrooms from 3-6 is equipped with tablets which are able to synch to a local Kolibri server with offline content. Teachers can conduct live exams, have tailored lessons available to small groups and more. Students can also access a library of books online and become comfortable using technology in the classroom.
READING - Thank you to past volunteers, brigades and partners we have had many, many donations of books to our school over the years. Students have also become engaged with reading by previous volunteers maintaining an interest in books for our children. And in 2019 we held our first reading competition. All of student continue anticipating the prizes and friendly competition.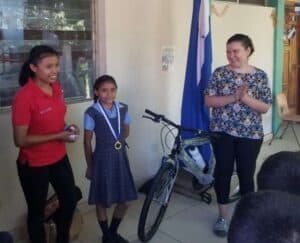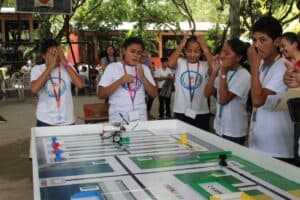 ROBOTICS - Our students also have the opportunity to create and build in the school's LEGO team. After an introduction to robotics from a beloved volunteer in 2017, teachers have continued to nurture the sparks of interest in this club. Students also compete regionally against junior and high school teams annually.
BILINGUAL 7-12th GRADE - While our primary school can only hold up to 6th grade, we partner with the local high school where our bilingual "graduates" further their studies. Shouldering with parents, we are able to pay for a professor to give English enrichment at the high school. We are excited to continue our vision with this.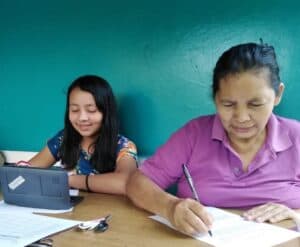 At the Bilingual School we are working toward keeping children in school longer, developing a lifelong love of learning, and providing the tools they need to be successful and strong members of the community. The children at our school have an unquenchable thirst for knowledge, but some families are not financially equipped to satisfy that thirst. Shoulder to Shoulder's scholarship program has enabled many struggling families to keep their children in school. For this to continue, we need the help of financial sponsors. Sponsoring a child helps ensure that the brightest children of Intibucá are provided the best education, regardless of their family's circumstances. The hope of a people is contained in the imagination of its youth!