By Paul Manship – General Director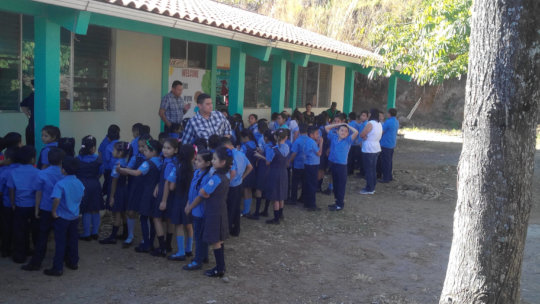 The new school year began yesterday (February 5, 2018).  How exciting to see 150 smiling faces!Everyone is excited to begin learning again.  Highlights for this year include:
— New teachers for 4th and 5th grade
— A new School Director
— 4 American volunteers assisting at the Bilingual School
— Computers and tablets in all classrooms, so children can learn mathematics using the KA Lite program.
— Mathematics textbooks that the children can actually WRITE IN and TAKE HOME.  (In other pubic schools, the teachers make copies of the pages, and the children use that.)  You should see how excited, and proud, the children are to have their own textbooks and be able to take them home to do their homework.
It will be an exciting school year.  And, we have YOU (our faithful donors) to THANK for that!!