The Virginia Commonwealth Brigade made its tri-annual (or 'tranual') journey to the frontera town of Pinares – approximately one hour from La Esperanza, Intibucá. The brigade was comprised of thirteen fourth year medical students, three third year residents and two family medicine attending physicians. In addition, we had five stellar translators (some old faces, some new ones): Josh, Alex, Daniel, Gus and Paulette.
VCU in Pinares is known for hiking out to rural villages in order to provide care, and their most recent brigade certainly embraced that tradition. The normal day entailed leaving one attending, one resident and a few medical students at the clinic to provide care, while the rest of the group trekked out to different villages in order to provide medical assistance as well as collect data for the CHI program. CHI clinics are usually set up at schools, where children progress through a variety of different stations (height/weight, hemoglobin, dental, medical, etc.).
During the weekend we spent a fantastic day at the Concepción market, as well as hiking around the clinic and, of course, a stop at the waterfall.
All in all it was a very positive brigade. The evaluations all demonstrated that each member had a unique, memorable and enriching experience with Shoulder to Shoulder (and that they loved their brigade assistant, of course).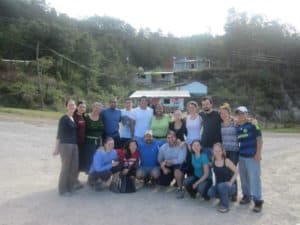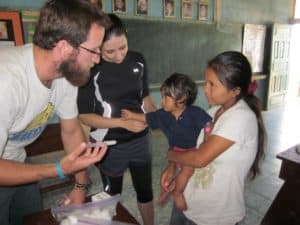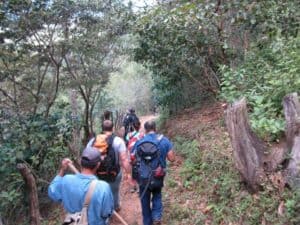 "A great organization with welcoming, dedicated and engaged staff"
"Great trip! Would love to come back!"